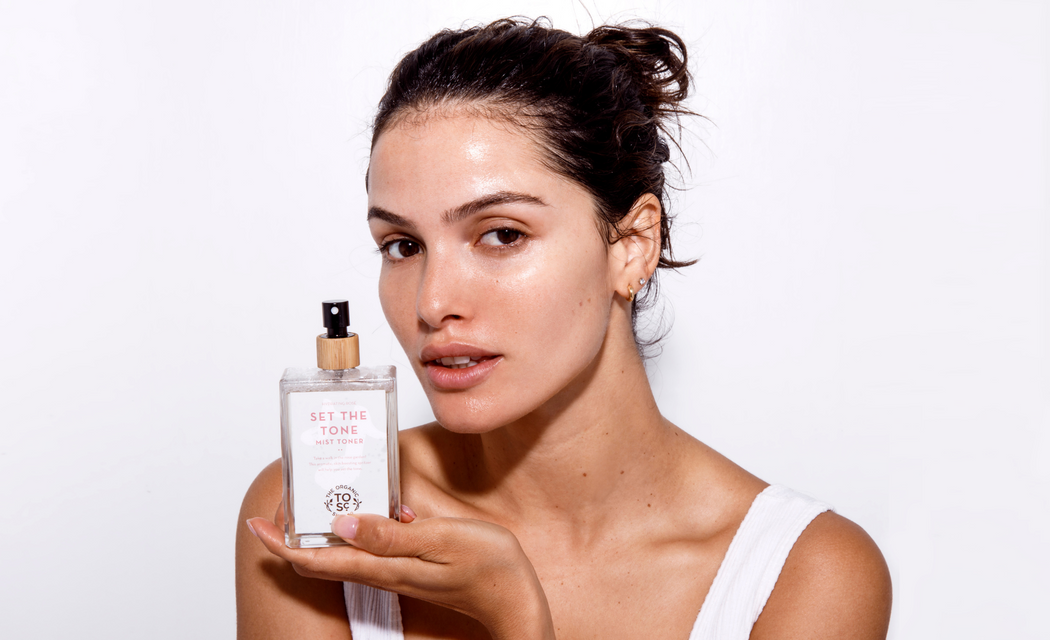 MANAGE YOUR SPRING SKIN
Dermatitis, Including Eczema
For many of us, dermatitis flare-ups are the No.1 problem we face when Spring lands on our doorstep. That these flare-ups happen is due to a combination of factors, including: 
warmer temperatures (which can increase our sensitivities to synthetic chemicals, in particular);

allergic reactions resulting from high pollen counts and contact with flowers and plants; 

increased sun exposure;

greater propensity to sweat, thanks to more humid conditions. 
To help manage these irritations, including outbreaks of eczema, we recommend minimizing your exposure to synthetic chemicals and switching to gentle, soothing, all-natural personal care and beauty products instead. In addition, consider taking a high-quality probiotic, as this will give your immune system a boost and help ward off breakouts.
(Note – for anyone looking for more extensive information and advice about how to handle allergies, including eczema and hay fever, you can read our article, 'The Allergy Pandemic', here.
Product Recommendation: Soothe Operator, Calming Calendula and Turmeric Balm
Acne
Like dermatitis, acne outbreaks are all too common in Spring, due largely to warmer, more humid temperatures, which can cause us to sweat and produce an excess of oils. 
To help reduce the incidence and severity of these breakouts, we might consider steps like using a lighter moisturizer, eating less fried food, drinking green tea, and taking a zinc supplement. More importantly, we need to always keep our skin clean and fresh, using a cleanser that's full of antioxidants and that helps gently exfoliate and clean the skin, and manage irritations.
Product Recommendation: Everyday, Amla Clear Face Wash and Everyday, Carefree Cleansing Milk
Hives and Insect Bites: 
There are two things Spring is guaranteed to bring – an explosion of insects and a high pollen count. The former means we're vulnerable to bites, whilst the latter causes widespread hay fever, which can sometimes result in hives.
In both cases, we need a high-quality, topical cream to come to our rescue; a cream full of the kind of natural anti-inflammatories, antioxidants, and nutrients we require to help calm our skin.  
Product Recommendation: Task Force Nine, Turmeric and Calendula Calming Cream
Bumps and Rough Patches:
Even if we're not prone to outbreaks of dermatitis or acne, changing environmental conditions in Spring can still play havoc with our skin, resulting in unwanted rough patches and bumps all over our body.
To help with this, it's vital we exfoliate once a week, keep our skin hydrated, and maintain good pH balance. Some dermatologists will suggest a product rich in lactic acid to help with this, but because these products are almost always synthetic in composition, we recommend using a natural cleanser instead, one which is full of alpha hydroxy acids (AHAs) to help exfoliate, smooth, hydrate, and calm the skin. 
Product Recommendation: Clean Slate, Fruit Acid AHA Complex Cleanser 
Sunburn and Sun Rashes:
One of the best things about Spring is the increased sunlight hours, leading to replenished stores of vitamin D and a general sense of happiness and wellbeing. On the flip side, extra sunlight also leaves us more susceptible to sunburn and sun rashes, if we're not careful.
A premium, mineral-based sunscreen will help here (please avoid conventional sunscreens which contain synthetic ingredients like avobenzone, oxybenzone, and nanoparticles, if you can!), whilst a calming topical cream will help counter rashes and minor burns, if and when they occur.
Product Recommendation: Task Force Nine, Turmeric and Calendula Calming Cream
Oily Skin
As discussed above, higher, more humid temperatures in Spring can lead to  an increase in oil production. Whilst the skin creates these oils for good reason - to protect the moisture barrier – they can trap dirt and dead skin cells in our pores, causing irritations and rashes.
To help mitigate this, we recommend a gentle natural exfoliator, to help cleanse the skin and remove excess oils, even as it balances and calms the skin. A lightweight organic moisturizer, full of protective antioxidants, should also be considered. 
Product Recommendation: Coming Up Roses, Rose and Bamboo Exfoliating Mask; Everyday Honeysuckle Moisturizer; and Daily Rituals, Rosehip and Orange Moisturizer
Dry Skin
Everyone's skin is different! That's why some of us will experience oily skin in Spring, whilst others will experience the exact opposite.
The reason why dry or dehydrated skin can be an issue in Spring is largely down to a drier, warmer climate. Inevitably, we wear lighter clothes in Spring, exposing skin that's nestled happily beneath layers of socks, sweaters, and coats for several months, untroubled by the weather outside! When our skin comes out of hibernation in September, it's forced to deal anew with environmental aggressors and toxins, and – in some cases – this can lead to dry skin.
If dry skin is a problem for you right now, then consider using a rich, hydrating natural moisturizer and serum. Also, an organic spritz or toner, which you can apply on the go, can help to keep your skin hydrated, balanced, and happy!
Product Recommendation: Set the Tone, Hydrating Rose Mist Toner; Replenish Heavenly Rose Moisturizer; Hydration Agent, Amaranth and Vanilla Moisturizer; The Dream Cream, New Zealand Marine and Vitamin C Moisturizer; and Vitamin Sea, New Zealand Marine and Vitamin C Serum