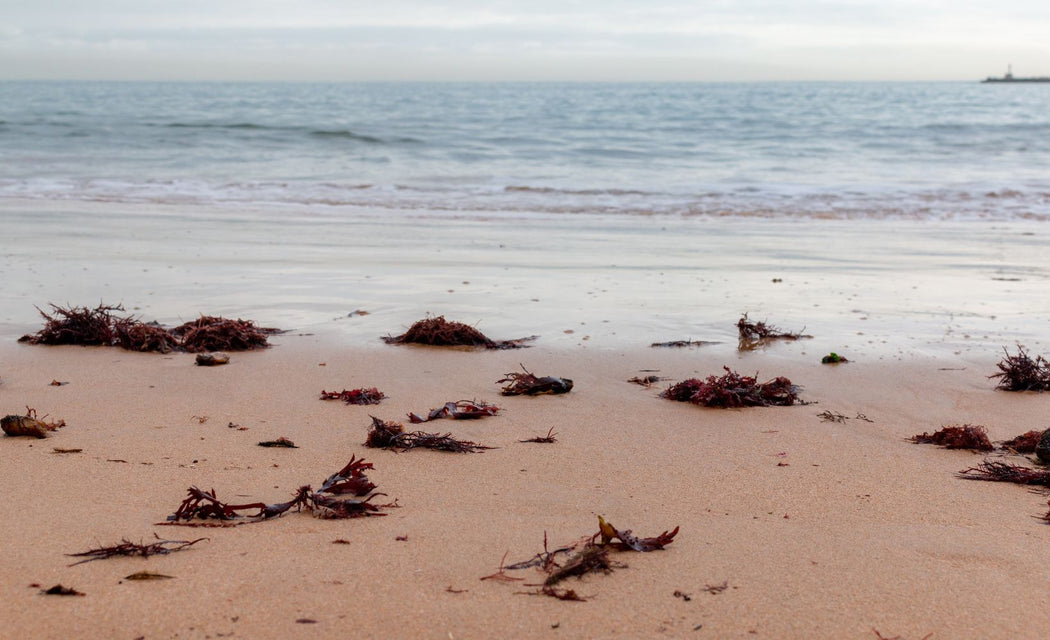 LESS WRINKLES IN TIME
LESS WRINKLES IN TIME
Meet New Zealand's fine-line busting, red seaweed superstar!
In a very packed field, the superstar ingredient in our super-rich, super-luxe moisturizer, The Dream Cream and Vitamin Sea, may very well be OceanDerMX. 
A combination of sustainably sourced native New Zealand red seaweed and black fern (Mamaku), OceanDerMX has been clinically proven to diminish fine lines and wrinkles. Incredibly, this benefit can be seen within 15 minutes of application, with trials showing a 28% improvement in skin elasticity and a 33% decrease in wrinkles after just 14 days of use!
As if that's not enough, red seaweed is also an amazing agent to help deliver the full benefits of other actives in The Dream Cream and Vitamin Sea, including potent CO2 extracts of amla, honeysuckle, and rosemary, along with a shot of high-grade vitamin C in the form of sodium ascorbyl phosphate.
What this means is that – thanks to OceanDerMX – the full potential of a host of antioxidants are delivered to your skin, helping protect it against free radicals and other environmental pollutants, at the same time as it softens and plumps the skin and helps fight the signs of aging.
If this all sounds amazing, that's because it is! As the photos below clearly show, the positive impact OceanDerMX can have on your skin is quite remarkable – (see photos below) 
Before and After – 15 minutes after application
Before and After – Brightening Effect on Skin After 7 Days
Before and After – Calming Effect on Skin After 14 Days
Before and After – Decrease in Wrinkles after 14 Days 
So, that's New Zealand's very own, OceanDerMX! It's part of what makes The Dream Cream and Vitamin Sea the ultimate well-aging natural moisturizer and a genuine treat for your skin. Here's a summary of its benefits, but really, the best idea is to try it for yourself!
OceanDerMX – Proven Benefits:
Helps diminish the appearance of fine lines and wrinkles
Helps protect against free radicals
Helps plump and smooth the skin
Intensely hydrating – helps replenish the skin and protect against water loss
Helps guard the skin against environmental pollutants
Highly effective carrier agent to help other ingredients deliver their benefits to the skin.